Pool Paving Ideas By APC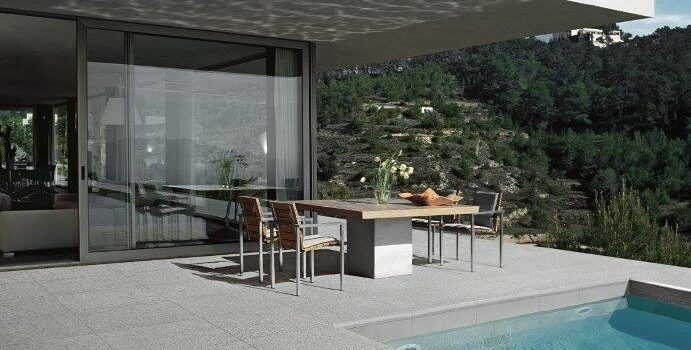 We all have a love affair with our pools, and who can blame us? We have brilliant swimming weather for a good part of the year. That makes having a splash simply sensational. Our pool pavers are what every good pool needs. They not only look the part, but they are also safe.
What Makes Excellent Pool Pavers?
Here at APC, our many years of experience with many high-quality pavers have taught us well. We know that they all have a specific place in the home where they can thrive. We know which pool pavers will function at its best, last longer, and look infinitely better.
Resistance to Salt
Salt-chlorinated pools are in nowadays. So you need to choose pavers that are salt-resistant. This kind of paver can withstand the damage caused by the constant exposure to the salt that's in the pool water. If you have this kind of pool, make sure to choose pavers wisely. Otherwise, the salt will attack the paver and break it down. Eventually, you'll need to replace your paving. That's an extra and unnecessary cost to you, and that's never a good thing.
Resistance to Slips
Your pavers should also be slip-resistant. Our shot-blasted pavers are popular to customers looking to pave their pool surrounds. The reason is that these types of pavers can prevent slips and slides when walking on wet surfaces. When you come and visit your local APC store, be sure to ask which pavers passed the "wet barefoot test". Best to get those, too.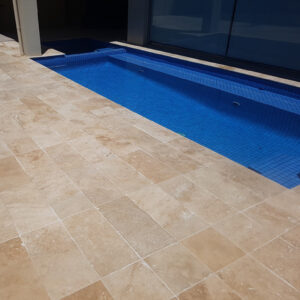 Honed and Filled Travertine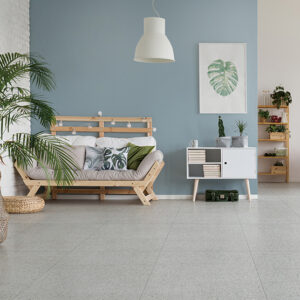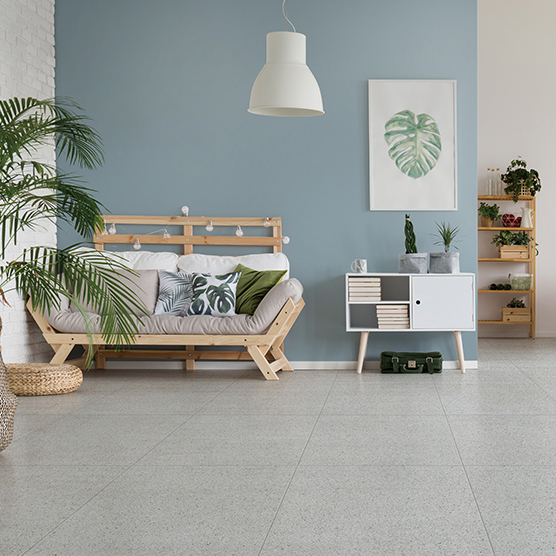 Stoneware™ Terrazzo Ice Snow
Bonus Tips
When choosing pavers for your pool, make sure it comes with pool copers. You should know not all pavers have a coper that matches. That said, it's economical to choose your pool coping and pavers at the same time.
If you're doing the paving, you need to make sure to do it right. Remember, an attractive and functional pool can add immense value to your home and property. Don't rush the installation of your pavers, let the ground below it settle and get as compact as it can so that you don't have any subsidence of the pavers. But, you may also want to hire a contractor. Make sure they have extensive experience in pool installation especially pool coping installation.
Visit our wealth of resources here to get you started on the right track.
shop our collection of pool pavers-
Visit us at APC to pick up a free sample!
Or, send us a product enquiry or request a quote online