Have You Decided on Your Paving Style?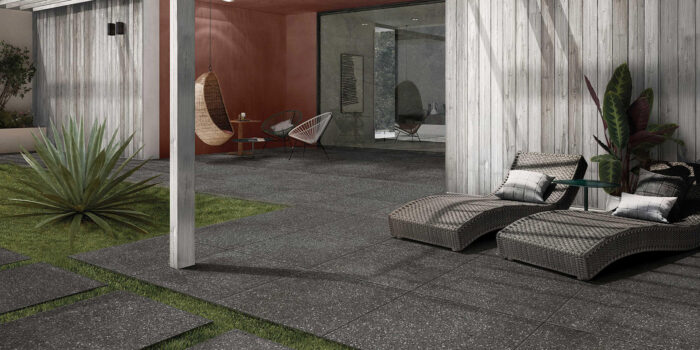 If you're planning or have been involved in a paving project you would be familiar with the multitude of styles and design now available in not only the paver choice itself but also how you lay the paver. Selecting the way a paver is laid – or the paving pattern is essential in the planning process and different patterns can alter the look and feel of a paved area dramatically. Add to this the huge array of paver manufacturers producing quality product in every shade of the rainbow and in any size you can think of (well almost!) some hard decisions will have to be made. Unlike your paint colour, tiles and pavers are a permanent decision and changing your mind after they have been laid – or in some cases once they have been delivered can be a costly error.
Before You Start
In today's modern lifestyle, many of us treat our outdoor areas as an extension of the indoor living space, so when planning a renovation project to our outdoor rooms we need to consider more than just what colour the roof or gutters, although that is often a good starting point. Just like your carpet, kitchen backsplash or interior paint colour scheme, you need to carefully consider your outdoor paver and tile choice. Below are a few considerations for when deliberating on such decisions:
The period of the house (e.g. old QLD'er or modern rendered home)
Your current decorating style (e.g. country cottage or ultra-modern)
Gutter, fascia and roof colour (e.g. colorbond roof colours)
House material and colour (e.g. clay brick, rendered or weatherboard)
Size of the space.
Amount of natural light available (e.g. covered area or exposed to natural bright daylight)
Other horizontal surfaces that the area will meet (e.g. turf, garden beds, retaining wall products, other paved areas or your internal flooring choice)
Internal colour scheme of flooring (e.g. white porcelain tiles)
Planned use for the space (e.g. BBQ area)
Current colour trends (check out designer magazines and television shows)
Future expansion plans (will you be adding on to this later, or changing its use in a future extension)
Design Sample Board Example
As you can see there are many things to consider and obviously this can become quite overwhelming for the faint hearted. We recommend that you treat your planned paving or tiling project as a serious edition to your home which is only going to add value to both your home and lifestyle if implemented carefully with consideration. A good starting point may be to put yourself together a colour and style sample board (you don't need to attach everything to a board, but this does help with visualisation). This can include paint samples & swatches, colorbond swatches, an off cut of your internal flooring, a sample of your retaining wall, perhaps a chip of laminate or timber from some furniture, pictures of your outdoor setting or feature pots you wish to incorporate. When you can see all of these products in one place it makes visualising your space a whole lot easier! Why else do you think interior designers use them when presenting to a client?
Small or Large Format
Once a few of the above considerations are reviewed and noted, choosing a paver size should become much easier. Your internal tiles, or size of the space may dictate your paver size choice. As a general rule of thumb, small pavers with more joins can make an area feel smaller and larger pavers with less joins can simplify the space and create a more open feel.
The current trend in pavers is large format squares and rectangles from 400x400mm right up to 800x400mm. These larger pavers obviously mean less product to shift and lay, but make sure you consider the weight of each paver – an 800×400 can weigh up to 35kg each, and if you or your tradesman need to move these pavers by hand that can add to your bill (or fitness!). More traditional designs tend to incorporate a more traditional paver, such as smaller clay pavers sized at 230x115mm. These smaller pavers allow for more scope in laying patterns that you don't get with a larger paver (check paving patterns below). Other times a smaller paver may come in handy is in areas featuring a lot of curving like around a pool or up against garden beds, smaller pavers are easier to manipulate around curves which will allow you to minimise your cuts and wastage.
Colour Choice
Once again, after a few of the above considerations are reviewed and noted, your colour choice may become much clearer. The current trends in paver colours, much like paint, tiles, carpet and so on is for warm neutrals such as whites, creams, light and dark greys. A few points worth noting when it comes to your paver colour are both light and heat. Stark whites and greys if in direct sunlight can be quite glarey through the peak of the day and likewise, deep heavily colours like charcoals and black can create and hold heat increasing the surface temperature above 60 degrees on a hot summers day. Also as a general rule, the small sample you see on display whether it be at our yard or another will always appear lighter once home and laid in a large area, don't ask us why! Next, recognise that colour can affect the apparent size of a space. Call it a visual illusion or a trick of the light, but lighter pavers can make a space look larger and darker colours can make a space look smaller and more intimate. If you plan to move soon or just can't decide what colour works best, go neutral! It's much easier to match any future enhancements in a space with neutral colours.
Paving Patterns
Once your colour and paver size have been decided it is now time to determine what pattern you will lay them in and this will really give you the opportunity to express yourself in your paved area. Below is a number of examples of the possible paving styles available to you:
Stackbond Pattern
Stackbond is a very "current" style trend with pavers and is great when using large format square pavers. This is visually the simplest style with clean and straight lines creating a very modern and contemporary feel.
Diamond Pattern
A variation of Stackbond, Diamond is installed on the 45 degree angle of the line of sight. The diamond pattern is great for small and medium sized areas to create a sense of difference and interest.
Stretcherbond Pattern
Stretcherbond is a traditional pattern which replicates the classic look and feel of brickwork or cobble stone pavements. Typically used with small format rectangular pavers, it can also be implemented with square pavers as depicted here.
Basket Weave Pattern
Reserved for the smaller rectangular pavers, the basket weave pattern adds character and dimension to small areas.
Herringbone Pattern
A visually pleasing brick paver pattern. Perfect for driveways where strength is required. The interlocking style of the pattern makes herringbone the strongest paving pattern available.
Hopefully armed with this information you are now placed in a strong position to thoughtfully plan your paving job. Remember, we are here to help and with our help and the resources available through the internet at our disposal, we are equipped better now than ever before to tackle any kind of projects.
shop our range of pavers here-
Visit us at APC to pick up a free sample!
Or, send us a product enquiry or request a quote online