Invest for a Lifetime in Brick Pavers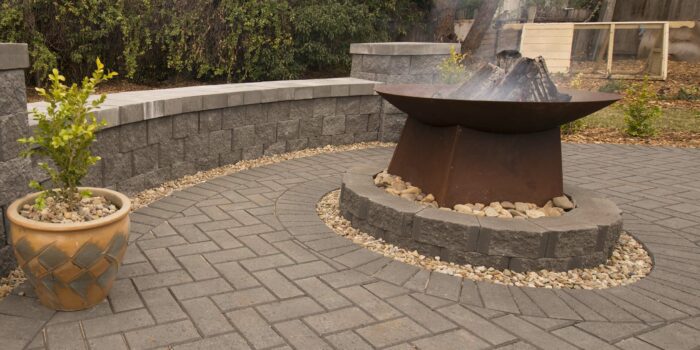 Are you looking out for perfect outdoor pavers for your household or commercial project? There are a lot of paving options available in market – natural stone pavers, clay pavers, brick pavers, concrete pavers, and many more. However, choosing the best pavers becomes a daunting task at times. At Australian Paving Centre, you are sure to find the exact item that you always wanted and moreover, a wide variety of choices in the same.
As far as brick pavers are concerned, they are widely used for commercial and residential purposes and also in landscaping areas with high traffic. Pavers made from brick are relatively less expensive than other paver types. However, brick pavers tend to hold up well even under most extreme conditions. The best aspect is that they are environment-friendly because of the basic material used in their making – natural clay found in soil. Brick pavers are always seen as an investment for lifetime. Since they have no added dyes or pigments, their integrity is finally and always left intact.
Brick pavers can be used for driveways, sidewalks, and patios. Their durability is unmatched and they do not chip or crack while withstanding large amounts of weight. Due to their rough, porous texture from outside, the surface becomes non-slip – which is ideal for water prone areas such as pool surrounds and pond areas. Brick pavers neither erode nor fade even on exposure to large amounts of water and chlorine.
On the other side, clay brick pavers are also chosen by many people. These are the small masonry blocks that are made from an earthen material. Clay brick pavers or blocks resemble traditional bricks in their size, shape, and colour. According to the clay used in their making, you can find various colours in these pavers. Although most common for walkways, sidewalks, patios, driveways, and flowerbeds; there are a few areas where entire streets are made from them. The main reason behind this is their sturdy nature and the capacity to handle a great deal of wear.
Benefits of brick and clay brick pavers:
Low maintenance
Erosion and stain resistant
High durability
shop our range of brick pavers here-
Visit us at APC to pick up a free sample!
Or, send us a product enquiry or request a quote online