Why Choose Pavers For Pavements Around Your Home?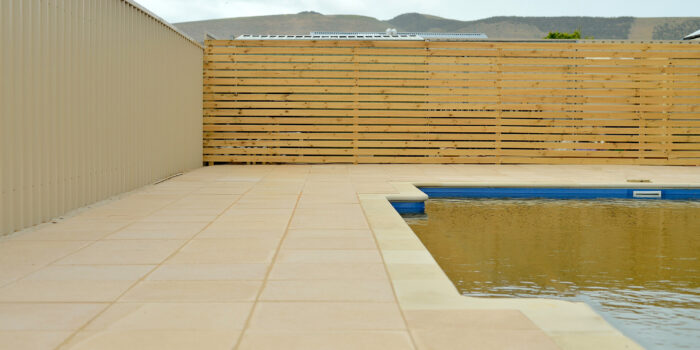 Pavers are the best choice when it comes to surface finishing for home gardens because of a number of reasons. The following are some of the reasons which make pavers the number one choice.
1. User Friendly
If you have enough knowledge and the right tools for paving, then you can do it yourself without encountering problems which is unlike when you want to do finishes using solid concrete and exposed aggregate. They both require a lot of expertise if you want to achieve the best results.
2. Wide Range of Pavers Designs
There are lots of unique designs for paving. They come in wonderful patterns, colorful designs and the finishes and designs are one of a kind. The designs are available for the traditional and modern tones. The sizes available range from 600x600mm to 200x100mm and the colors are matched with the texture in the masonry, concrete, clay and natural stone. You will be spoilt of choice when choosing.

Sale Now On!
3. Repairable
It is very easy to sort out cracked pavers than if you have finishing with concrete. With concrete you have to add a layer of cement but with pavers, you just pull up the spoilt pavers, add bedding material and re-install. It is easy, right?
4. Can Be Replaced
Pavers usually have spares accompanied with them. Therefore, if you stain a paver, you simply remove it and replace it with a brand new one.
5. Long Lasting
If you provide proper maintenance to your paved area, the pavers will stay for years in top knick.
6. Self-Draining
There is a certain Australian Standard which requires pavers to be placed on a solid base of Road Base and a bedding layer of Sand which maintains the permeability of the pavers. If you lay pavers properly around your house, then problem of ground water around your home will not occur.
7. Value for Money
Pavers are available at very affordable prices. It does not matter the style you choose, they are all cost effective and will not alter your budget negatively. They are cheaper compared to concrete but they are of high quality. The cost effectiveness also applies in terms of installing. The only time the costs are almost similar is the preparation time because the space has to be excavated, levelled and filled with the bedding material which forms the base. In order for your pavers to be top notch, it is advisable to use appropriate bedding sand under the pavers.

Made in SA

Made in SA
8. Easy to update
How easy is it to remove a concrete slab? To do so, it requires you use either a sledge hammer, demolition saw or a jack hammer? In the instance the concrete slab you want to remove covers a large space, then you must apply the use of excavators and bobcats. However, it is not the case when it comes to pavers. Pavers only require you to re-stack them back onto a pallet. It will not take a very long time unlike concrete slabs.
After reading through I am sure you are satisfied pavers are the superior surface treatment than concreting.
shop our range of pavers here-
Visit us at APC to pick up a free sample!
Or, send us a product enquiry or request a quote online