Paving Area Calculator: Measuring Area & Sand Required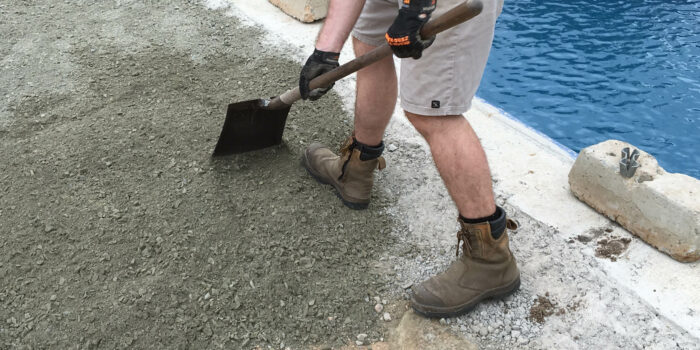 Are you planning to pave a surface in your home DIY style?
Before beginning, it is important to have a clear plan worked out.
Council Approval
First things first.
Pavers can usually be laid around your house without council approval. However, if you're doing a driveway or working in an area where your paving encroaches onto council verges, you may need to contact your local council. Some of the newer residential communities have covenants covering the use of driveway material. If so, get authorization before proceeding.
Determine the Dimensions
The first step is knowing the exact dimensions of the area to be paved. Measure out your area and mark with string or paint. Once you have measured and measured again, you can start to draw up your plan.
The quantity of the materials needed for the paving job depends upon the total area to be paved. This can be determined from measurements taken off the plan or if the area to be paved has been pegged out on site. The area is simply calculated by measuring the width and length of the area to be paved.
length ____ (m) x width ____ (m) = ____ area (m2)
The open-secret is to break it into sections. Below are helpful diagrams to help you figure out the total area of your surface.
How to Calculate the Materials Needed
The calculation for the materials needed will depend on the type of materials you will most likely need for your paving surface. We've broken it down for you below.
Paving Units
How many pavers will you need? Calculate the square metre to be covered and add 5% to allow for cuts and wastage (only 2% should be required for wastage on jobs greater than 100m2).
Area to be paved ____ (m2) x 1.05 (allows for 5% wastage) = _____ total m2 of pavers required
Remember: Deduct the total m2 of header course paved from the total m2 of pavers required when ordering.
Road Base Material
For every 100mm depth of roadbase material required to prepare the paved area, allow 1 tonne of road base material for every 6m2 of the area to be filled.
Area to be paved ____(m2) x 0.167 (allows for 100mm thick roadbase) =____ tonne of roadbase required
Bedding Sand
30mm of bedding sand (washed concrete sand) is required under all paving. 1 tonne will cover approximately 15m2.
Area to be paved ____ (m2) x 0.05 (allows for 30mm thick bedding sand) = ____ tonne of bedding sand required
Jointing Sand
Jointing sand is used to fill the gaps between the paving units once laid. A 40kg bag will cover approximately 15m2 ,of paving depending upon the size of joint spaces.
Area to be paved ____ (m2) x 0.067 (allows for 3mm joint spaces) = ____ kg bags of jointing sand required
Concrete Edge Restraint
Paving not abutting another structure will require a concrete restraining strip, a quarter of a cubic meter of concrete will be required for approximately 50 lineal metres of edge restraint.
Length of edge restraint ____ (m) x 0.005 (allows for 100mm triangular edge restraint) = ____ m3 of concrete required
When planning, make sure you allow for stormwater runoff and think about any other services you may want to be laid under the paving, such as irrigation or electrical for lighting before you begin.
Visit us at APC to pick up a free sample!
Or, send us a product enquiry or request a quote online