FAQ About Travertine Pavers and Travertine Tiles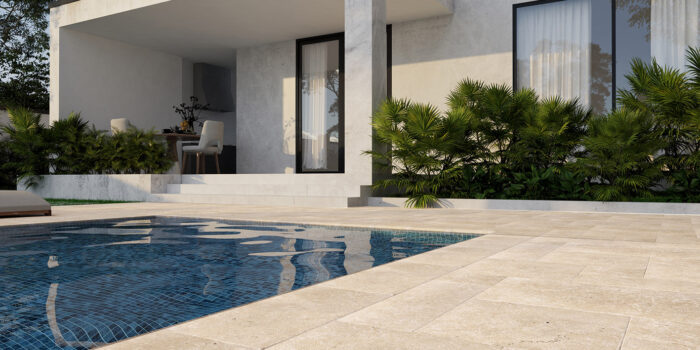 Travertine Pavers and Tiles are extremely popular. They have a luxurious look, feel great under your feet and look impressive with their natural stone look. Travertine appeals to most people, especially once they see it laid and French Pattern is a popular Travertine pattern. A lot of people have questions about Travertine, where can they use it and what application is it perfect for. Here at APC, our expert staff can answer any questions you have but here is a list of questions we are often asked.
Travertine not only looks great, but it's also durable and hard wearing which is why many people use it for their outdoor spaces. It's elegant, unique and timeless and matches most home styles. You can also get matching 12mm thickness tiles so you can use these inside your home and have the same look flow to your outside patio spaces using the Travertine pavers.
Travertine is a perfect choice for around pools. As it does not withhold heat, it remains cool under foot so does not burn bare feet when walking around the pool.
It is also salt resistant so it may not be affected by pool water.
Travertine also has matching pool coper and step treads so you can achieve a seamless finish with the one product.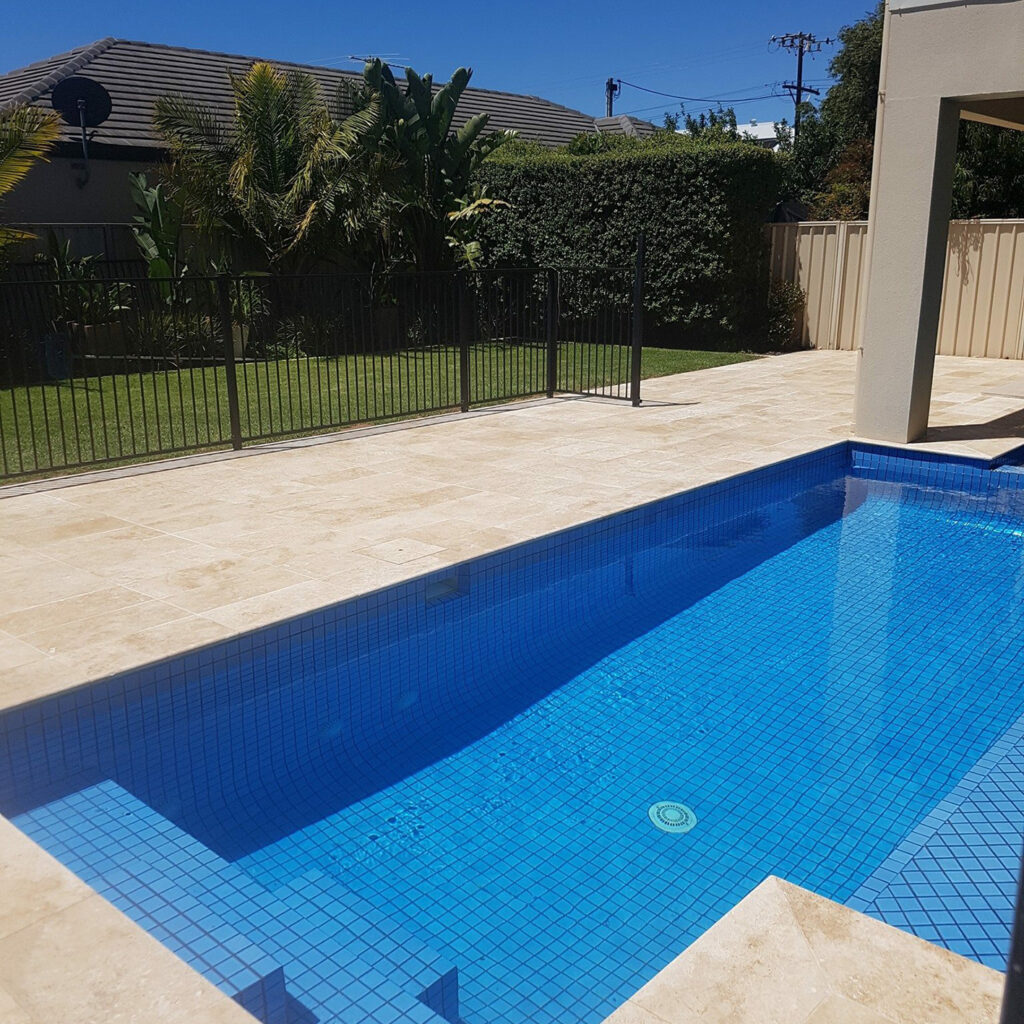 Travertine is generally not slippery when wet. Due to its porous nature, water is usually absorbed making it less slippery.
Travertine is not hard to maintain so long as you do the right things. If spills should occur, be sure to clean them up quickly. As Travertine is porous being a natural stone, for entertaining areas we would recommend sealing your pavers to help keep them clean. it is important to only use a natural penetrating sealer when sealing Travertine.
Travertine is a natural stone. It's appearance is unique and varies with each piece which is what makes it so attractive. Travertine is sometimes called a marble but the correct classification is limestone and has been used for thousands of years. Pyramids are built of Limestone.
Travertine pavers and tiles can be used for a variety of areas such as pools, entertaining and alfresco spaces, pathways and even driveways. Tiles can be used for your internal spaces to create a cohesive indoors outdoors look. Travertine tiles can even be used in bathrooms, kitchens and on walls as cladding.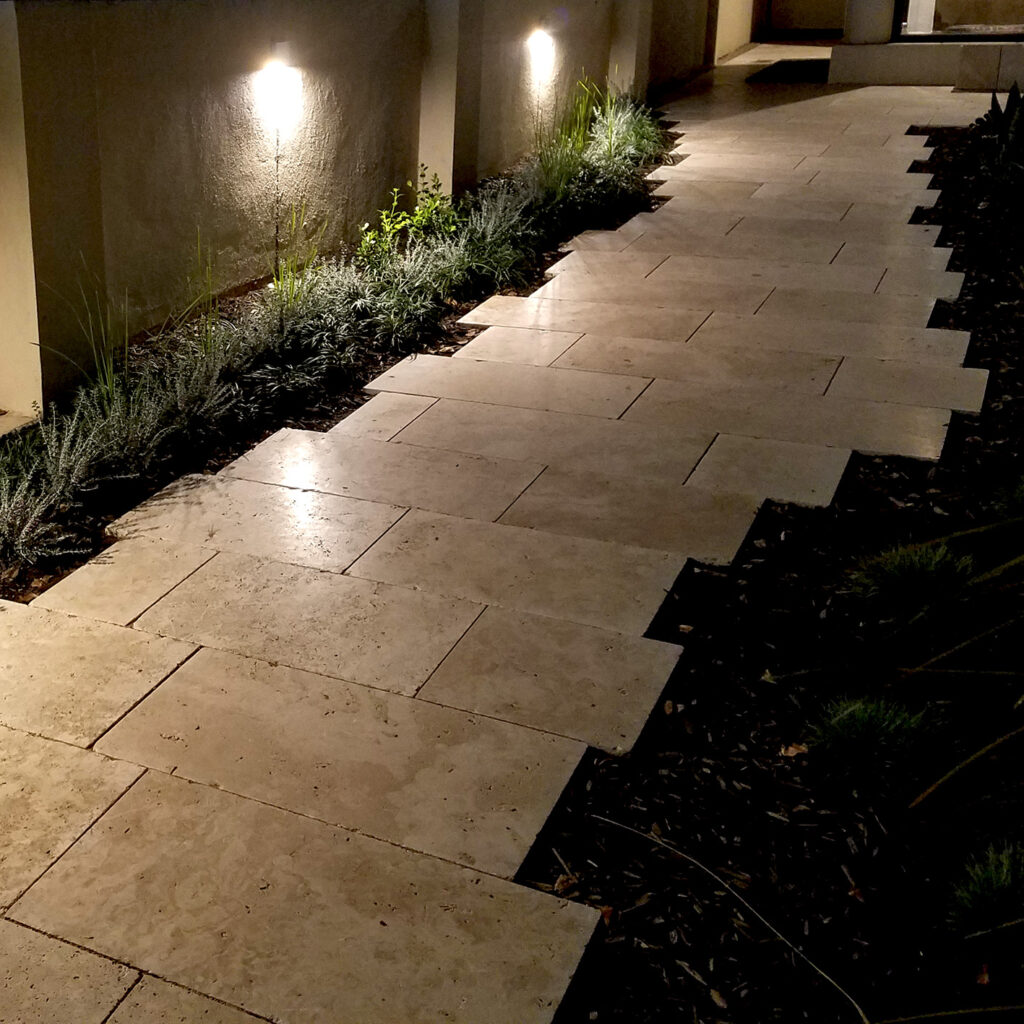 As Travertine is a natural stone, it does cost more than your usual concrete pavers. However, most people see Travertine as being a long-term investment in their home. As Travertine is timeless, it won't date and it's extremely durable which means it will last for years to come. In fact, Travertine can last over 100 years if looked after properly.
Costs of Travertine can range from $59.95m2 anywhere up to $150m2.
View our range of Travertine here –
If you'd like to feel and see Travertine laid you can view it installed in some of our APC showrooms such as Westbourne Park, Seaton, Lonsdale, Middleton and Mt Gambier.
Find a store
Visit us at APC to view our huge range of Travertine Pavers and Travertine Tiles