Landscaping: Getting a Paving Quote or DIY, Which is Better?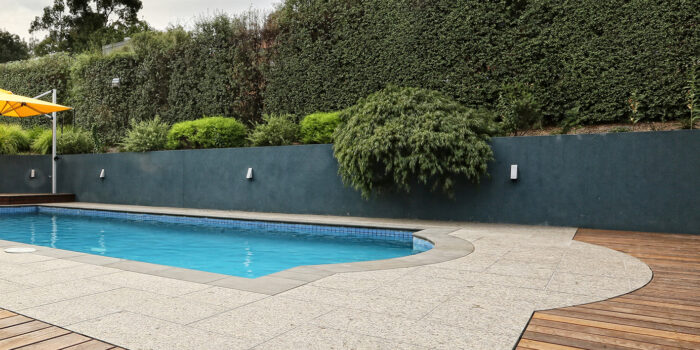 Summer is the perfect time to start on that new outdoor area you've always pictured in your head. Whether it's paving, steps, garden walls, or retaining walls – there's always something that can be done to liven up the backyard and extend your living space.
Landscaping With Pavers and Retaining Wall Blocks
Whatever design you have in mind, pavers are always a great material to make the driveway safer and the pool area more stunning. Retaining walls can add significant beauty to your property. Using blocks for your walls will more than provide the necessary strength required.
Landscaping with pavers and retaining wall blocks is just one of the many ways that you can add value, character, and charm to your home. They can also do a lot to transform an idle piece of land into an extension of your living environment.
So, if you've decided to give it a go, the next question you should be asking yourself is should you get a quote or should you DIY?
Steps to Consider: DIYing
There are many considerations to make before you finally decide to go the DIY route. Not the least of which are the steps you need to undergo to successfully pave that driveway or patio.
1. Making a Plan
In every DIY project, it's important to always make a plan. Create a design, learn the necessary skills, decide the best materials. Most projects fail because the plan was not effectively followed through, or there was no planning done at all.
2. Choosing Your Materials
It's always important to consider only high-quality durable materials with the right specifications that will handle the functions the structure is meant to provide. How much traffic is your paved driveway expected to yield against? Does your land slope steeply or just gently? Choosing materials based on price alone can also be a detriment to its longevity and worse, become a costly mistake.
Related: Choose the best Concrete Pavers, Clay Pavers, and Exposed Aggregate Pavers here!
3. Outlining the Project Area
When outlining the area, always make allowances for the drainage (if installing a french drain) and also allow additional space for the edge restraints. You should also allocate space for the work area itself where it will be easier to access supplies. In our experience, most DIYers fail to prepare for the amount of work it takes to load supplies from and to the work area, especially if the delivery truck could not drop off the materials closer to the site.
Related: How to Calculate Areas & Sand Required
4. Scoping your Slope
If the project involves a retaining wall, it's important to consider the plot of land you're going to be working with to determine the type of wall you will need. Residential lots generally require gravity retaining walls that basically use weight and mass to restrain the soil. Depending on what your land allows, consider adding style to your space by installing step into walling or garden beds that are high enough to retain soil but also low enough to showcase your favourite blooms.
5. Excavating the Installation Area
This will involve manual labour. You will have to consider if the size (and type) of the land to be excavated can be done by a single person or by multiple people. And also consider if you need to hire out heavy equipment. Consider the costs that will come with those options, of course, so you don't go over budget.
6. Laying the Base
Base preparation is the key to the successful finish of any surface. This is such a significant step that laying the base will take as much time as laying the pavers. And like the excavation step, the size and type of the land will tell you whether compacting the base manually or hiring heavy equipment will give better results. Are you paving over soil or existing concrete? Tiling over existing concrete will save you money but will require a different approach.
7. Installing the Edge Restraints
This is both a challenging and vital element in any paving project. Proper installation of edge restraints can dictate whether your surface lasts for decades or only a paltry year. Consider what form of edge restraint you will use. Manufactured edge restraints are usually made of plastic, PVC, steel or aluminium. Seasoned landscapers, however, prefer troweled concrete to be more stable and don't rely on the spikes or nails used in the manufactured ones that could gradually loosen due to ground heaving.
8. Laying the Pavers
Over the years, large format pavers have become popular for DIYers for being quicker and easier to use. However, they're also heavier, hold (and lose) more moisture, span greater distances, and can be difficult to install with precision. Consider if this is suitable for your area or if you should be using small format pavers instead. Just as important is your skill. Are you equipped to do the installation yourself or will you need a hand?
Related: Check these paving patterns and ideas for some inspiration!
9. Compacting the Pavers
How important is compacting? If you don't spend the needed time compacting the pavers, you will end up with sunken areas leading to low spots, surface water accumulation, and eventually, damage to your pavers. What tamping tools are available to you? Will manually compacting do the trick or will you need to hire a plate vibrator to do the job efficiently?
10. Sealing your Pavers
Wait for the jointing sand to settle completely and for the paver joints to dry before sealing your pavers. When planning to seal your pavers, consider the weather forecast, sealers need to dry or cure for at least 24 hours after application. Consider also the type of sealant to use, apply on a small area of the dry surface first to test it out before applying to the entire pavement.
Learn more about Paving Sealers here!
Factors To Consider: Getting a Quote
Now, you may think that doing it yourself is impossibly more difficult than just hiring other people to do the work for you. But that's not entirely true. Here are some red flags to watch out for and a few factors to consider before hiring the first one you find.
Professionalism – Has your prospective landscaper stood you up one too many times? If his behaviour before you've even considered hiring his services are subpar, then think about how well he'll approach the actual work.
Budget – That dream project will cost you money. So pick a contractor who is willing to work with a set budget and design. Then consider all the other costs that come into play: materials, labour, and site issues.
Reputation – Move away from the internet to avoid generic results that are most probably pointing you to misleading promises of mediocre contractors. Instead, scout through your friends and neighbours to find the most reputable landscapers in your area.
Documentation – You'll know your landscaper is par excellence when he initiates documentation. Always put every agreement in writing and don't rely on anything verbal. Also, make sure you are financially protected if your general contractor is hiring out subcontractors, otherwise, you might end up paying for them too!
All things considered, if you don't have the time and skills to do it yourself and if the budget permits, you can always seek a professional landscaper's or contractor's help to do the work for you.
How We Can Help You
If you'd like a landscape, paving, or retaining wall cost of materials estimate, simply visit our website to get a quote.
You can also go to any Australian Paving Centre store near you and let us help you make things simpler. Browse through our wide range of products in stock and we can recommend the right colours and textures that match your needs. Best of all, our staff are well equipped to give you tips and tricks on how to do the paving or build a retaining or garden wall yourself. You'll realise how easy it can be with all the available resources ready to teach you in our Knowledge Centre.
Do you have more questions? We'd be happy to answer you! Contact us through our website or visit an Australian Paving Centre near you!
Visit us at APC to pick up a free sample!
Or, send us a product enquiry or request a quote online