Stone Cladding Projects: Bring Out The Inner Renovator In You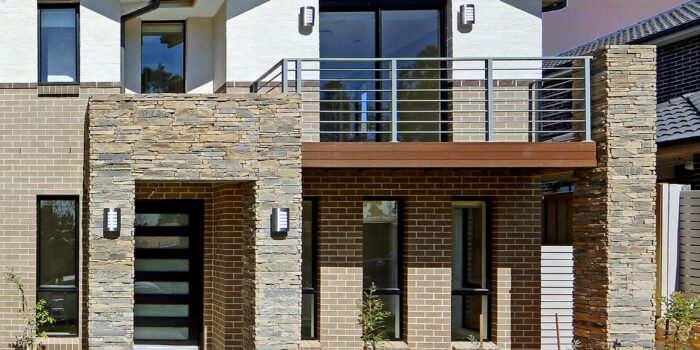 Stone cladding can make a bare place attractive and lead to an increase in the value of your home. A stone wall cladding project doesn't have to be a huge one — you can have them on specific areas to make them stand out.
Read on to learn more about three stone cladding projects that you can start working on. Find out unique ideas for both interior and exterior stone wall cladding as well as using stone veneer to renovate your fireplace.
Benefits You Can Get From Cladding Your Home
Stone cladding can make a lot of difference in your home, no matter what size it is. With stone cladding, you get to enjoy the following benefits:
It can highlight specific parts of your home, making them even more pleasant to the eyes.
Stand up well against tough weather conditions
It's durable and doesn't wear out easily when exposed to heavy rain or extreme heat.
Requires little maintenance
It's easy to clean, even as it ages.
Provides extra insulation
Remarkably, it keeps your heating and cooling costs down.
May increase your home's value
It's particularly useful in case you want to sell your home in the future.
Can be used indoors and outdoors
It's quite versatile and serves as a natural addition to your outdoor space. It also makes your interior feel cozier, as the stones compliments both concrete and timber.
Interior Stone Wall Cladding
You can begin your series of stone wall cladding projects with your interior. Renovate your indoor look by applying stone cladding in any of the following areas.
Living Room
Clad your living room wall in stone, and it will have a more sophisticated aesthetic appeal. You can choose a colour that matches what you already have in your living room. Or, you can change up the feel entirely by renovating everything based on the stone wall cladding you like. Note that a living room cladding doesn't have to cover a wall in full. You can make it a decorative feature to add an accent to a broad, empty wall space.
Room Dividers
If you want a more modern approach to creating partitions in your home, stone cladding is the way to go. You can use neutral tones to invite harmony among different rooms.
It doesn't have to cover a whole area, either. You can create a room divider that combines stone cladding with wood, creating an overall look that's visually stunning.
Dining Area
You may also use stone cladding to spark more interest in your dining area. It adds an atmosphere of delight while you're in the room, dining together with friends and family.
So if the area around your dining table doesn't seem to have a view, simply create one with stone wall cladding. You may use it as a lovely background for your potted plants and other displays in your dining space.
Kitchen
Your kitchen is one area where you'd want to be creative and feel inspired. Just a nice touch of stone cladding on one side can already ignite the sort of creativity needed in preparing meals.
Try merging a kitchen wall cladding with wood or cement. Or, use it to highlight a barbecue area, a huge oven, or any other kitchen feature that seems to look dry and lack interest.
Bathroom
Even a bathing experience can change with the addition of stone cladding in a bathroom. You may apply it on your bathroom wall to make the overall look more striking.
Use colours that match the natural look of waterfalls or brooks, and you'll have a space in your home that feels cozy and closer to nature.
Bedroom
Depending on your choice of colours and style, you can make your bedroom feel more rustic or modern with stone cladding.
You can also make your bedroom more interesting without creating a visual disturbance. Just use slate for the bedroom wall cladding to give your space a lighter feel.
Indoor Stone Cladding Feature Wall
If you want to highlight a rather boring indoor wall, try cladding it in stone. If you don't want it to overpower anything else in your indoors, simply use light-coloured stones.
Or, if you wish to use darker tones such as granite, simply limit them to a single feature section. You can combine it with wood and some plants to create a more natural environment within your home.
Exterior Stone Wall Cladding
Stone cladding not only works with interior features; it also ups the aesthetic value of your home when it's viewed from the outside. In fact, it can make your home look sophisticated without hefty costs.
Start conceptualizing stone wall cladding in the following outdoor areas.
Archways
If your property has a gate or an archway, you can make it more inviting with stone cladding. It makes a huge impression on visitors even before they enter your home.
Having your property entrance clad in stone can also set the overall mood for the rest of your place. It can dictate the way you would enhance your landscaping and other exterior elements.
So choose your design and stone colours wisely to match the theme you'd like for your home — whether you want a classic, rustic, or more contemporary look.
Wall Accents
You can liven up your exterior walls with stone cladding. Choose a particular wall section to accentuate with stones. This can add an interesting visual contrast to plain, white walls, enhancing the overall architectural design of your home.
With wall accents, you can call the attention to your home entrance, or to some other exterior feature that previously lacked interest.
Look into adding stone wall accents for a cost-effective way to renovate your home.
Seating Area
If you have an outdoor seating area, adding a stone cladding backdrop can make this space feel comfortable. Try using natural stone to give it a warm and relaxing atmosphere.
The stone wall can blend naturally with the exterior environment, especially when combined with plants or wood.
When designing your landscapes, you may extend your stone wall cladding theme to your seating area. This way, you can unify these spaces and create a more fluid transition from one area to the other.
Stunning Stone Cladding Fireplace
If you wish to start with some small stone cladding project, you can do it for your fireplace. Whether it's inside or outside your home, a stone veneer would feel natural around it.
Indoors
A granite stone cladding can highlight your indoor fireplace naturally. Any coal-coloured stones can also make it feel more modern and appealing.
In any case, an effective stone fireplace cladding can draw the eye to the fire without shutting out the rest of the room.
Outdoors
Choosing stones to clad your outdoor fireplace can be a little more crucial, especially if you already have a landscaping theme.
Still, the principle stays the same with any stone cladding design. It doesn't have to be so big or extended to overpower your existing outdoor theme. In most cases, it only needs to be small enough to accentuate your fireplace. This feature already looks 'fiery,' so you only need to draw the eyes more naturally into it. By doing so, you can avoid getting overwhelmed while trying to relax in your outdoor patio.
Maintenance
Stone cladding requires only little maintenance compared to other paving materials.
For one, you may choose to seal the stones and avoid staining. Also, you can hose your stone veneer down from time to time. This way, you can easily remove dust and debris and not let them accumulate on the cladding.
Just a quick note here. Avoid using strong cleaning products as it may damage the surface of a stone veneer. In most cases, water will do. In the case of stains, you may use mild dish soap to soften the stain and take it away with a few wipes.
Also, it's best to inspect your stone veneer once or twice a year. Spend a few minutes examining the stones. Look for damages, cracks, or other signs of wear. Then do appropriate repairs immediately to avoid further damage.
Elevate The Style Of Your Home
Stone cladding has the elegance and charm that can enhance the aesthetic value of your home. It works in both interior and exterior spaces, and even in fireplaces.
It can give you a cozier living room, a more welcoming bedroom, a more enticing dining space, or a more exciting kitchen area that inspires creativity.
Indeed, cladding your home in stone can also give it a more natural, rustic, or modern feel. It can provide a new accent to your plain white walls, or inspire harmony between your indoor space and outdoor landscape.
If you don't have time to do a DIY stone cladding project, you can simply hire a tradie to do it for you.
As always, it doesn't have to be so huge to overwhelm you. Just enough to highlight the best features of your home.
Start your home project through our wide selection of Stone Cladding Materials.
Visit us at APC to pick up a free sample!
Or, send us a product enquiry or request a quote online