Keeping Your Pavers Clean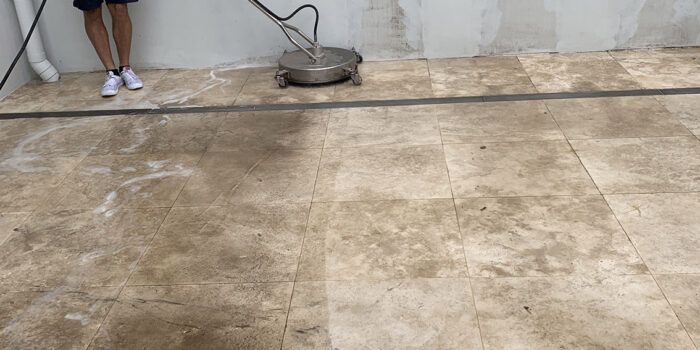 Pavers have been the best and most popular masonry material choice over the years. They give stability to a structure and add a characteristic decorative element to the surroundings. May it be a walkway, driveway, retaining wall, patio, or pool surrounds; pavers fit perfectly in every surrounding making it tough, strong, and long lasting.
Although paving blocks are highly strong and durable, they are bound to the effects of certain day-to-day activities. A driveway might get stained with oils, dirt, and grime over the years, a walkway and any other kind of paving might lose its lustre over time, and a pool surrounds might appear dull and grungy with repeated water spills on it.
Accumulation of dirt, grime, oils, mud, snow, salts, etc. on pavement leads to create a dull, unclean, and old feel. Normal wear and tear as well as occasional staining tend to ruin the original look of your paving.
Here are a few tips for cleaning your pavers:
Wash your paving stones or blocks regularly with the help of a garden hose with a spray attachment
Use a pressure washer to remove stubborn dirt accumulated over the pavers
While using any new cleaning product in the market, ensure you test a random spot before using it – some types of pavers might get damaged by certain chemicals
Allow a typical cleaning agent to set on pavers for 4 to 5 minutes
Use a paint roller, brush, or broom to apply the cleaner to your pavers
Then use a different stiff scrub brush or broom, or simply a pressure cleaner to finally wash your pavement
If cleaned routinely and repaired quickly whenever needed, pavers can give you the best appearance for the lifetime!
shop our paving maintenance products here-
Visit us at APC to pick up a free sample!
Or, send us a product enquiry or request a quote online