3 Ways to Turn Your Garden into a Zen Retreat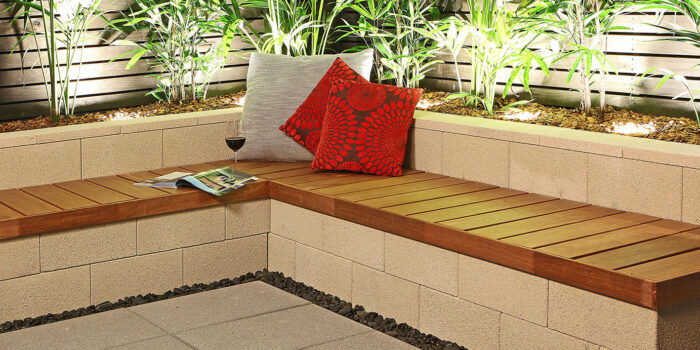 Life in Australia means spending plenty of time outside—especially when it's summer and the garden becomes the main gathering place for friends and family. If you have decided to update your garden by installing patio or alfresco pavers, you are likely aware of how much adding a bit of colour, texture and pattern can greatly enhance your outdoor space. But what about the overall mood of your garden?
In addition to adding pavers to your garden or surrounding your pool, you should give special attention to the mood that your outdoor space is giving off. Focusing on the ambience of your garden will transform it into an outdoor retreat that you can use to unwind and relax after a long day. Here are 3 ways to turn your garden into a Zen retreat:
Install Garden Benches
A good place to start when redesigning your garden into one that incorporates Zen vibes is to consider the seating. Adding a modern stone bench or a curved outdoor bench will give your friends and family lots of options for kicking back. Plus, having a nice bench to retreat to will also give you the option to spend quality time in your garden with a good book or a tasty drink.
Placing the bench amongst the trees, bushes or flowers in your garden will allow you to be surrounded by nature and take it all in.
Trade Dirt for Stones
Another idea to make your garden feel more Zen is to switch the traditional dirt in your flowerbeds with pebbles or stones. You can also opt to simply cover the dirt with the stones instead of replacing the dirt fully—especially if you are growing any plants that need soil. But laying stones or pebbles around the flowerbeds will give off a more calming, soothing feel. Stones are particularly popular in Japanese gardens, as they emphasise simplicity.
Add a Water Feature
A third idea for making the garden Zen is to install a water feature, like a small trickling fountain or a birdbath. No matter how big or small, a water feature will grant your outdoor space that lovely sound of falling water, which brings instant relaxation. A water fountain is also a classy, artistic touch amongst your plants and will inspire an overall feeling of serenity. Plus, many water features nowadays are self-cleaning or easy to maintain—so it won't be any hassle.
In addition to having a beautifully paved garden, you can install features like a garden bench, stone flowerbeds, and a water feature to inspire Zen vibes and relaxation for all.
Visit us at APC to pick up a free sample!
Or, send us a product enquiry or request a quote online