Stone Paving Ideas That Will Improve The Look Of Your Yard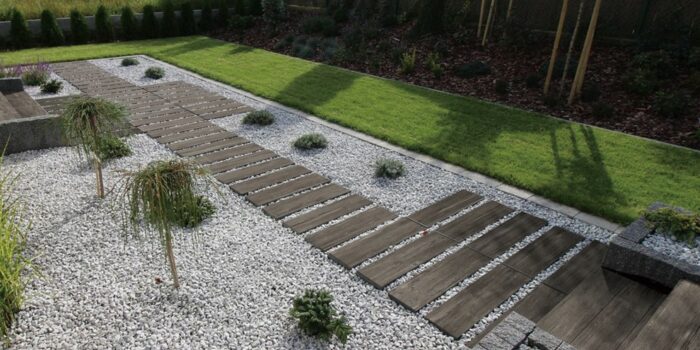 Everybody dreams of having a beautiful yard to enhance the beauty of their property, but that is easier said than done. There is a lot of planning and considerations that need to be made before you achieve that beautiful yard.
If you want to make things easier, we highly recommend using stone pavers. They are one of the fail-proof materials that you can rely on to enhance the overall look of your yard.
Stone pavers are great to use for any outdoor area, and their versatility will allow you to be more creative with your design.
Choosing a style doesn't have to be so tough. We know for a fact that beauty is in the eye of the beholder. That is why we have prepared a list of various stone paving designs that you could do to make your yard stand out among many.
Why Use Stone For Pavers
There are a lot of products available in the market but none can match the sheer value that stone can bring, they are both cost-effective and durable.
Benefits of Stone Paving
Here are some of the reasons why people gravitate toward stone pavers.
Stone is known to be extremely hard and durable. You can rely on it to withstand even the harshest weather and it is guaranteed to keep its natural beauty for a long time.
It also comes in a range of shapes, colours and sizes giving you more freedom to be creative. It will instantly make your property visually appealing.
No mess, no stress – stone pavers are easy to install. Perfect for a DIY home project.
Stone pavers require low maintenance as they are capable of resisting moisture and heat, and can handle heavy foot traffic.
Check out our available range of Stone Pavers at any Australian Paving Centre store.
1. Using Different Sizes
The stone paver size you choose will play a major role in developing the overall look of your yard. Different sizes will create different outcomes.
Larger pavers immediately demand visual attention, and they are faster to shift and lay. While small pavers offer greater design flexibility and are capable of making your yard look more substantial and more spacious than it actually is.
Using Slim Pavers
Get that modern and sophisticated look for your yard by opting for a slim-sized paver — ideal for narrow pathways or spaces. Most designs incorporate the use of a bigger paver to get that polished look for a minimal amount of time, but why not be different?
Besides, a large-sized paver in a narrow area will have the tendency to give your space an overcrowded look.
Using Small Pavers
Bigger does not always mean better. Small-sized stone pavers offer greater design flexibility as they can fit almost anywhere, therefore, giving you more options in terms of forms and use. It is also great in highlighting any design flow when used as a border or outline at the edge of the design.
2. Play With How The Grass Is Cut
Accentuate the beauty of your stone pavers by looking at the space as a whole, particularly your lawn, which generally takes up over 50% of the yard.
A new trend in land-forming has cropped up in recent years where yards are shaped in mounds or hills, and sometimes simply by playing with how the grass is cut.
Define trees and meadows in your yard by cutting the grass neatly and creating smart slim paths using pavers.
3. Make Use Of Different Materials
Take advantage of whatever material is abundantly available in your area.
Make a unique pathway by using a combination of pavers, cobblestones, and gravel. Gravel provides an attractive texture and will help accentuate your stone pavers while still staying on the budget. Try to mix and match other kinds of materials with your stone pavers and surprise yourself with a new combination that will delight your personal taste and style.
4. Use Modern Stepping Stones
Modern trends focus on the quaint and pristine aesthetic that most other landscape designs fail to achieve. If you are the type who likes to live in the moment and are keen on giving your home a present-day vibe, then you should make use of modern stepping stones to give your yard that contemporary look.
Another tip is to lay modern square pavers diagonally to create diamond patterns for a fresh and unique look.
Go for a modern landscape and check out our Travertine and be prepared to fall in love.
5. Using One Stone In Many Different Ways
Due to its versatility, you can challenge your creativity and use stone pavers in different ways.
You can build low garden walls from the same material you used for your facade's cladding. Another way is by using the same material for your retaining wall and paths. You may also opt to use a material of one colour sparsely to create a dramatic contrast against the main material of a different colour.
Use different parts of the same quarry and with the stone being a natural product, you can utilise the different tones to make a whole new look that seamlessly blends together.
See our Travertine Stone for more useful ideas.
6. Work With Special Details
Stone pavers already exude a luxurious feel, therefore, putting more appeal and value to your home. But why not try adding a personal touch to your yard to create a unique look to your home?
Some ideas come to mind like putting some pebbles and glass beads between the infill of your pavers or making some crazy paving patterns with broken pavers or lay only a few pavers but surround it with gravel.
7. Pathway To Your Pool
Got a pool at home? Make it more inviting so you'd want to spend your leisure time by the pool by creating a glorious path made out of pavers that leads towards it.
Stone pavers are not only perfect for creating an attractive pathway. Due to their rough texture, stone pavers have a non-slip surface which makes them ideal to use in the pool area.
8. Make the Pattern Standout With Your Infill
Jazz up your design a little, divert from the usual dull and ordinarily plain designs and use patterns when laying your stone pavers. When doing so, it is highly recommended that you use pavers with two or three different colours to make the pattern stand out.
These are the most commonly used patterns in laying stone pavers.
Basket Weave
The basket weave pattern has two tiles laid next to each other to form a square. The following pair of tiles are laid at 90 degrees to the first and so on.
Stretcher Bond
The stretcher bond pattern uses rectangular pavers that are laid at the end of each tile and are lined up with the centre of the tiles that are both directly above and below it, creating a staggered look.
Herringbone
Herringbone is a dynamic design described as either a zigzag pattern, L-shaped pattern or a V-shaped pattern which can either be laid diagonally or straight up and down. While this pattern is time-consuming and quite difficult to lay as it requires absolute precision and patience, the end result is truly beautiful.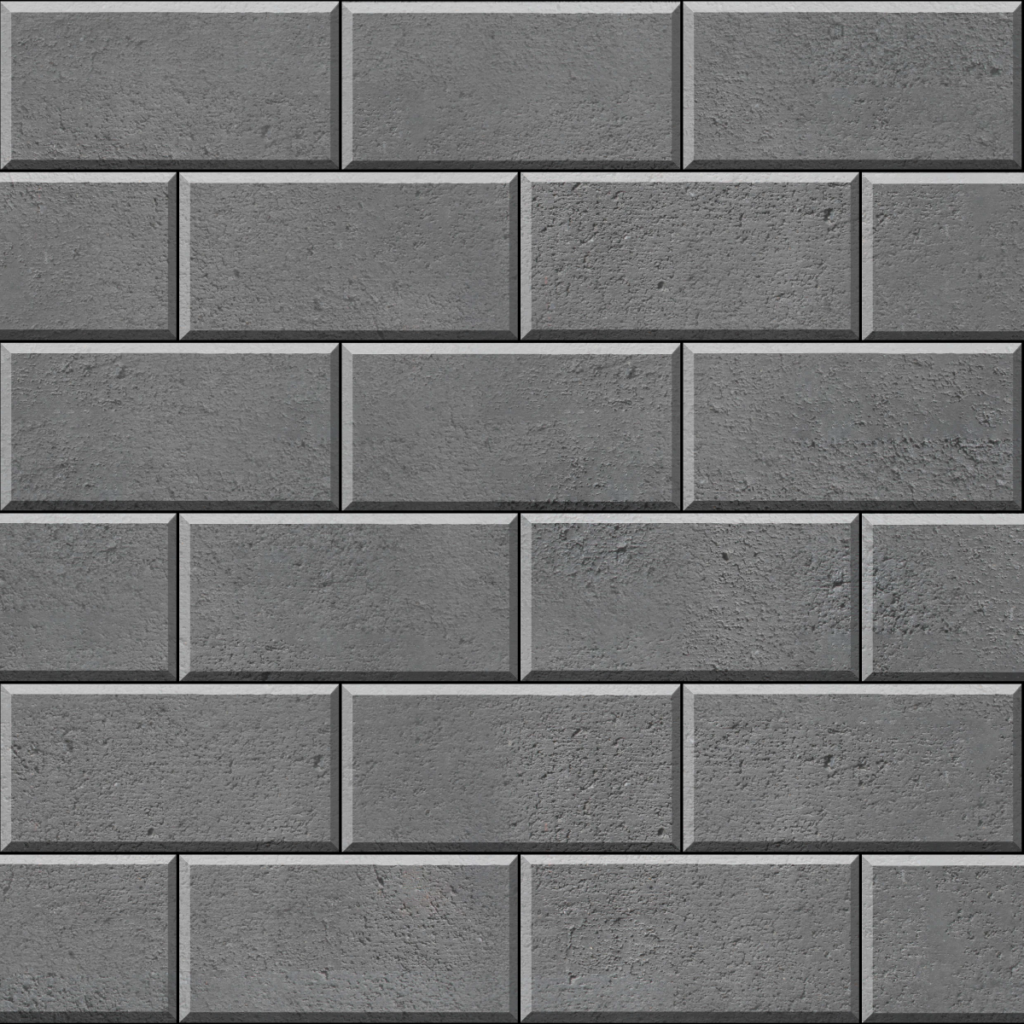 9. Have A Different Design In The Middle Of Your Pattern
There's fun in colour and variety, so instead of a plain straight pathway, make the centre stand out by using a different tone. If you want to make it even more fascinating, recreate shapes. Even a simple diamond shaped paver in the centre will do the trick. You can use different colours and sizes of pavers to achieve the look you have envisioned.
Considerations For Stone Paving
While stone pavers are genuinely a good investment, it is still vital that you do this smartly by setting a budget for this project. Also, consider your location and determine whether the materials are locally available before deciding on which stone paver to use.
You should also consider the colour. Make sure your paver's colours don't clash with the rest of your property, that just wouldn't make any sense. The colour needs to be able to blend and harmonise with the rest of your property to create a beautiful facade.
Since stone is an organic material, any sample piece that you may have seen might not look the same as the colour of the other stones, as each stone colour may slightly differ from each other.
We advise that you order enough pavers to cover the whole area and not order by batch or intermittent volumes. The colour tones might vary significantly from each other if delivered by batch at a later date.
When placing your order, we recommend that you make an extra allowance with the volume you want to be delivered. This is so you anticipate any breakages or cutting that may be required when laying your pavers.
Want to have an actual look at our stone pavers? Visit our store near you!
Visit us at APC to pick up a free sample!
Or, send us a product enquiry or request a quote online