Premium Pool Pavers Adelaide Offers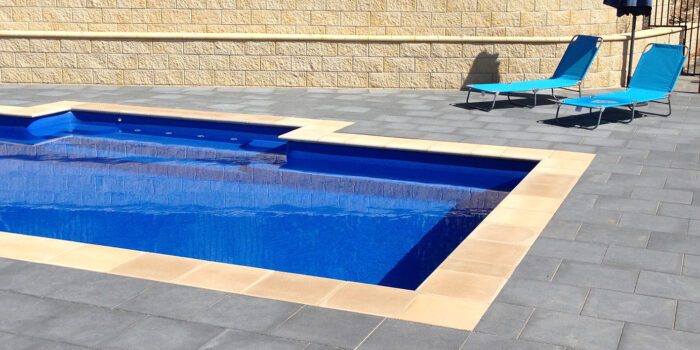 Our Quality Products
If you're lucky enough to have a pool in your backyard, one of the important things to consider are pool pavers. Pool pavers are not only an amazing way to add a personal touch to your pooling areas, but also add another layer of safety to your outdoor areas. At APC, we have a range of salt-resistant, durable pool pavers in a variety of colours, textures and formats.
With most pools now being salt chlorinated the best type of pool pavers are those which are:
Salt Resistant
Without salt resistance, salt will attack and penetrate the paver, breaking it down to the point that it will need replacing. This is an important trait for pavers installed in coastal towns and suburbs that are close to the beach or ocean.
Slip Resistant
Without becoming too technical, pavers need to pass the 'wet, barefoot test'. This is a feature that is especially important for houses with young children or the elderly, as falling on slippery paving can be especially dangerous. You'll also feel more confident walking on pavers when you know that you won't fall!
Pool Paver Ideas
Our most popular pool pavers are the Adbri Masonry Euro Stone paver range. This range have a lot of colours that are trendy, the surface is shot blasted giving good slip resistance and they are available in 400 x 400 mm and a 600 x 400 mm paver sizes.
They are salt resistant and can be used right on the beach if you want!
shop our collection of pool pavers –
Visit us at APC to pick up a free sample!
Or, send us a product enquiry or request a quote online